Looking for a creative way to make your desert engagement session stand out?
Here is how to upgrade your desert engagement photoshoot into something unique and perfect for you and your fiancé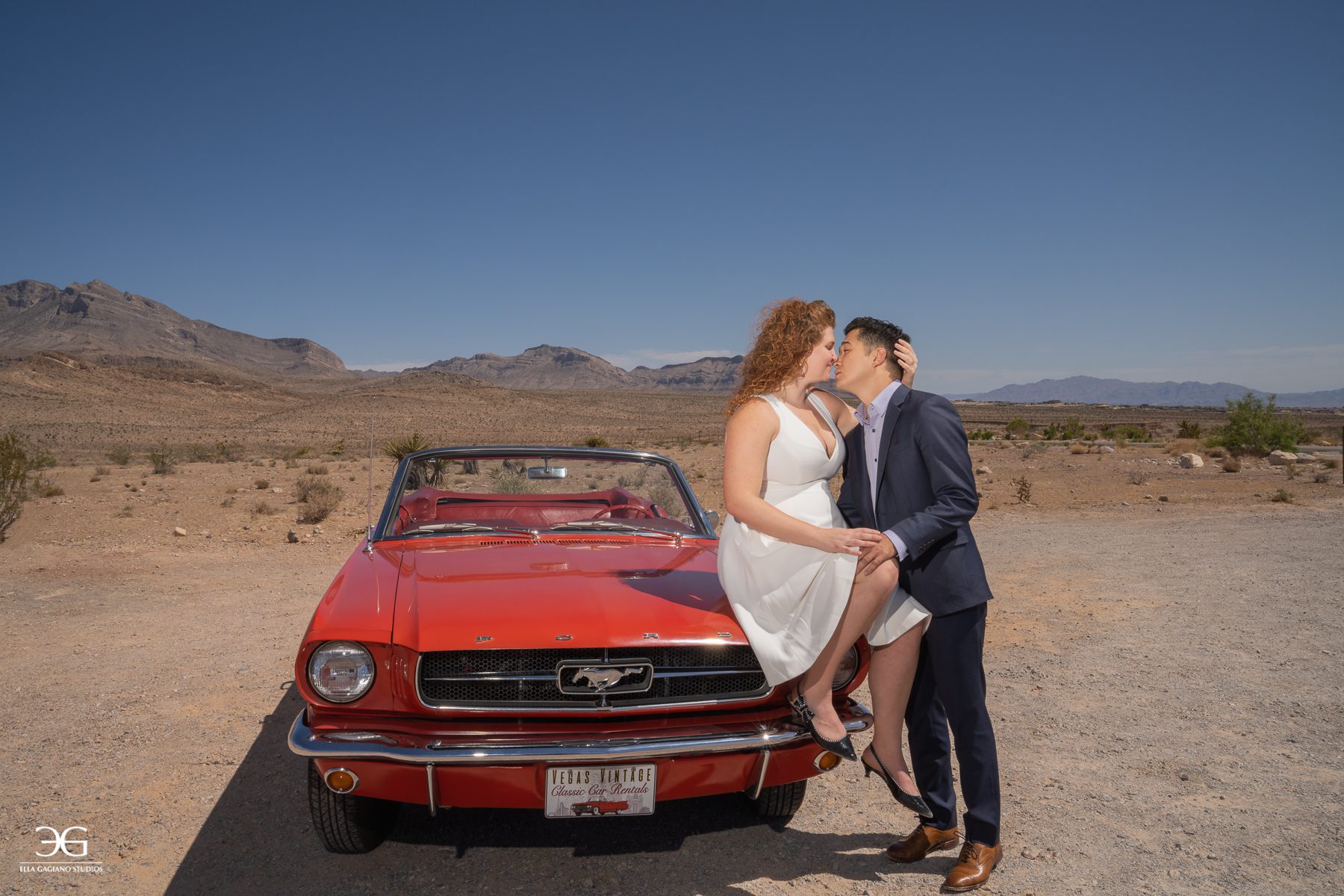 One of our favorite things about having a studio in Las Vegas for our destination weddings is our clients have so much versatility for their engagement session. One of the biggest questions we receive from our clients who want to do a desert engagement photoshoot is what can they do to make their photos stand out even more!
It's EASY you just need to add 1 thing to make your desert engagement photoshoot stand out
For our beautiful couple Caitlin & Tyler they wanted loved the vintage look and with our experience in doing many photoshoots in the desert with luxury cars we were so excited when they rented the 1965 Ford Mustang from Las Vegas Classic Car Rentals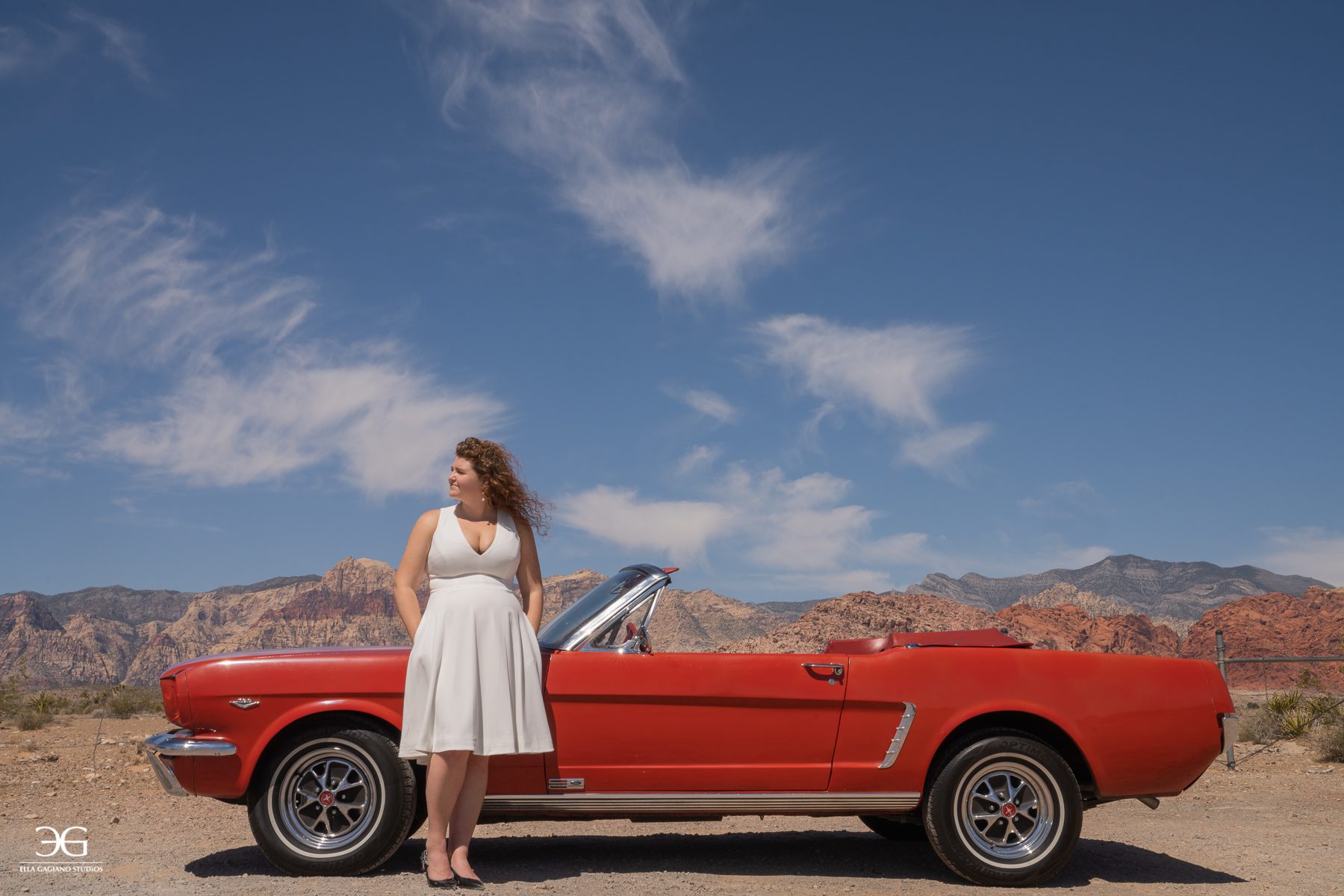 And WOW, we were blown away when we saw how perfect their choice was. With Caitlin's beautiful red hair and her classic Marilyn Monroe white dress we felt like we were transported back in time where you could just jump in your car and go where the wind took you. Such freedom, excitement, and happiness!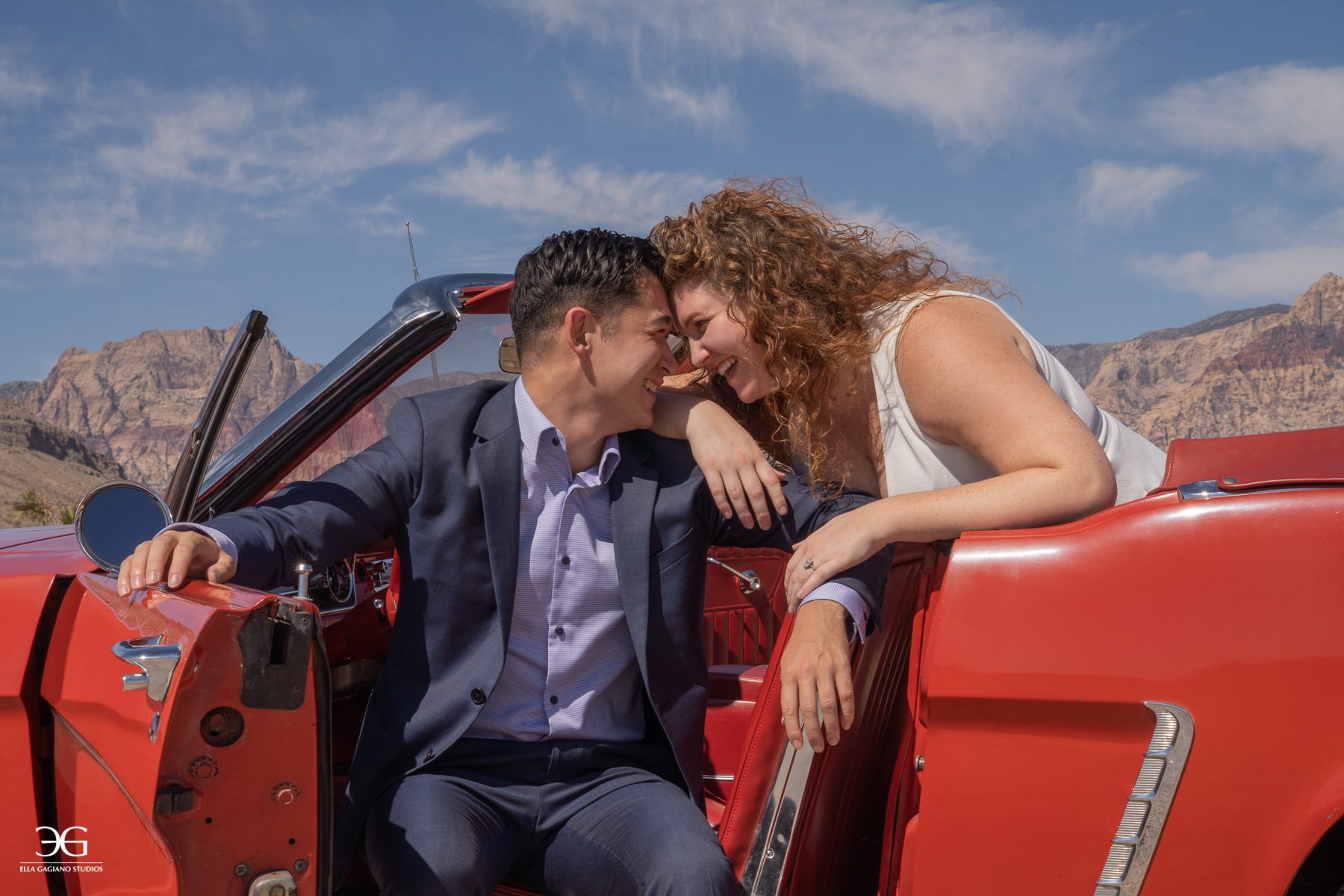 It was the perfect way to to symbolize their love for each other and them starting their future together. We cannot wait for their wedding day!
Check out the other engagement sessions we have done for inspiration for your photoshoot!
Book your Session with us at (702) 340-5505
Check out more rental cars available at Vegas Vintage Classic Car Rentals