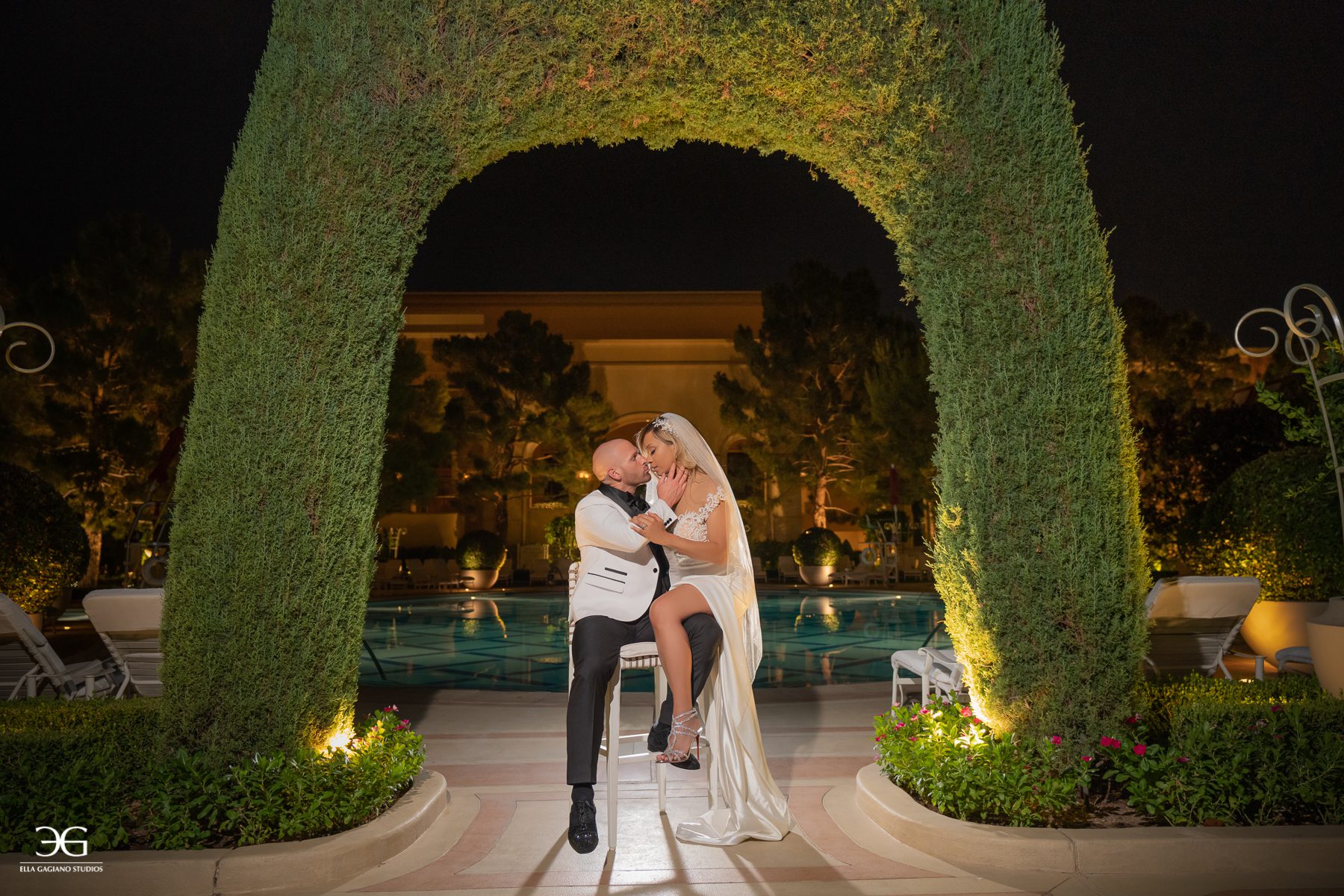 It isn't often that we get to witness our clients journey before they tie the knot. Getting to witness the love that they share between each other has been a wonderful experience. From the engagement shoot on the beach in California where we felt the joy and excitement between them. In the maternity session where we captured how truly blessed this family is. Even the newborn photos of little Jayce were absolutely perfect. While the wedding had to adjust from it's original date and jumped from a wedding on the beach in Cabo to a gorgeous wedding at the luxurious  Wynn Las Vegas we know for certain that not an ounce of love and happiness was lost on this celebration. In fact, in getting to know them through all these important milestones it felt as if every moment was building momentum to this final moment when they said their I dos.
Being able to see their love first hand through all these occasions we were so happy to be their wedding videographer and photographer. Capturing all those special moments from the details of Ellen getting ready, to Jason writing his vows, and little Jayce playing peek-a-boo with his aunties in his mommy's wedding dress. We understood how important family meant to our newlyweds. We are so excited for them to receive their sneak peek of their wedding day!
Congratulations Ellen & Jason, we wish only the best for your beautiful family.